Teenage Pregnancy in Venezuela series in Visa pour l'image, Perpignan
The Visa pour l'Image screenings will cover the main events of the past year, from September 2022 to August 2023. Each day of the week, the show begins with a chronological review of the year's main news stories, two months at a time. This is followed by reports and features on society, conflicts, stories that have made the news, and others that have had less coverage, plus reports on the state of the world today. Visa pour l'Image also presents retrospectives of major events and figures.
News stories of the year across the continents: war, crises, politics, unusual and remarkable events, sport, culture, science, the environment, and more.
Días Eternos in Casa de la Cultura, Girona
7 July - 23 September, 2023
Por sexto año consecutivo, la Casa de Cultura de la Diputación de Girona muestra a dos de los fotógrafos que han expuesto en el Festival Visa pour el Image de Perpiñán. Este año el público podrá conocer la obra de Eugène Richards (Massachusetts, 1944) y Ana María Arévalo (Caracas, 1988). En la sala de exposiciones de la segunda planta se expondrá Días Eternos (El Salvador y Guatemala, 2017-2022) de Ana María Arévalo. Una serie de fotografías sobre las condiciones de vida de las mujeres en las cárceles en América Latina. Su trabajo es fruto de la combinación de una rigurosa investigación con historias íntimas, y pretende crear un impacto positivo para un cambio social a largo plazo, a través de una narración emocional, directa y honesta. Ha recibido varios premios como el premio Lumix Photo y el Premio Leica Oskar Barnack en 2012 y el Premio Camille Lepage en el Festival Visa Pour la Image. El artista utiliza la narración visual para defender los derechos de las mujeres y de otras cuestiones sociales y ambientales. Es miembro del National Geographic y miembro del colectivo Ayün Fotógrafas.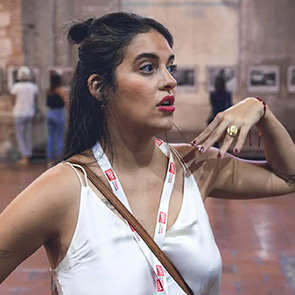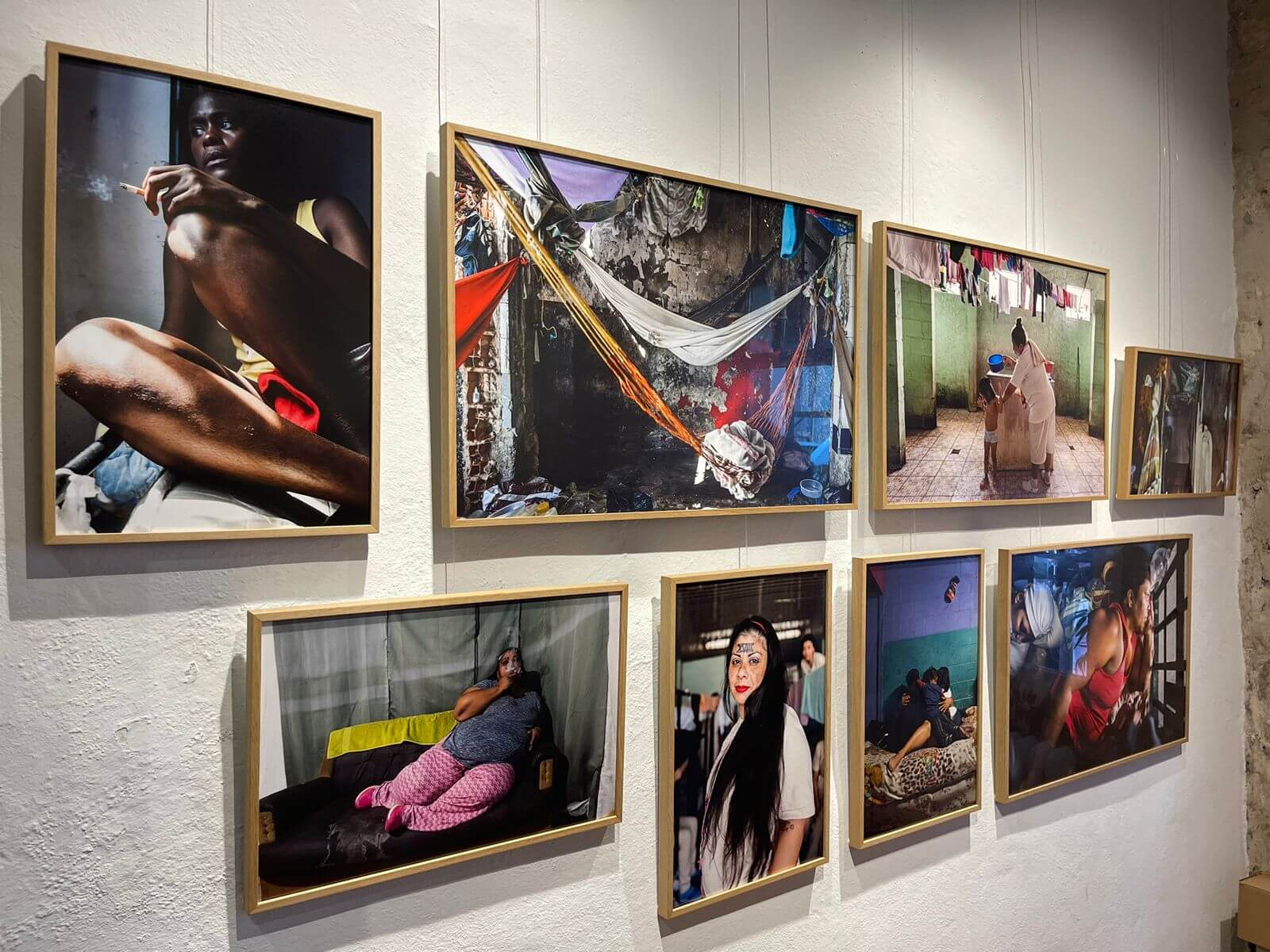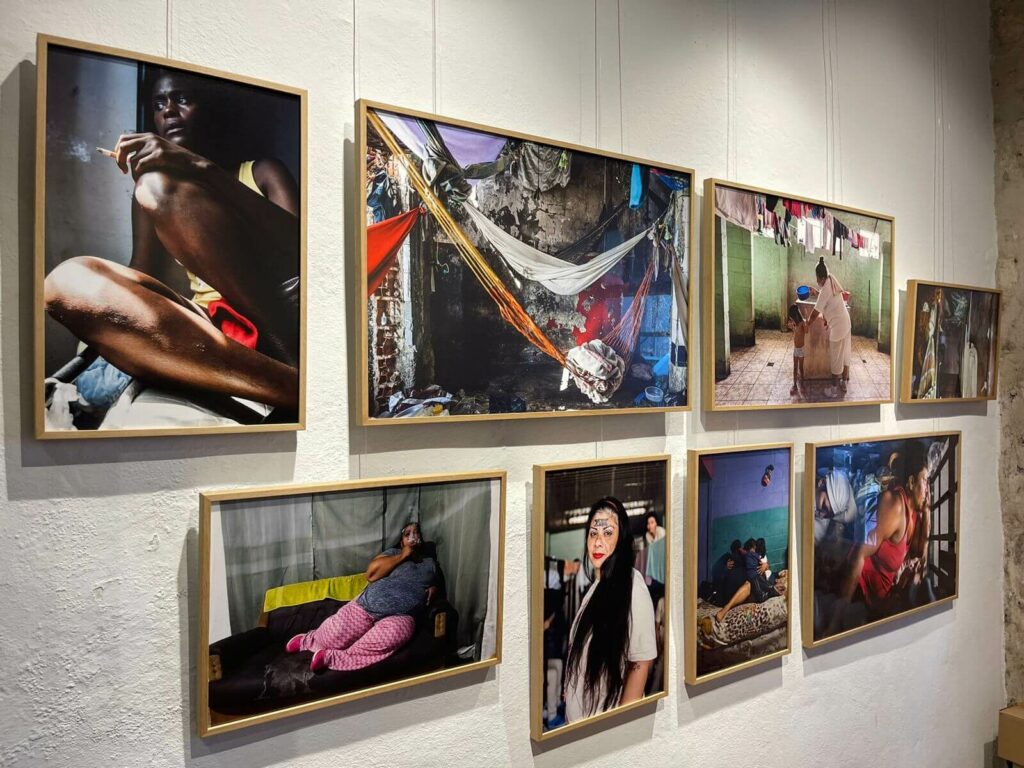 Every summer since 1970, the renowned photography festival "Rencontres d'Arles" in Arles (France) has been a major driving force and popular meeting place for the international photography scene, as well as a springboard for photographic and contemporary creative talent, with more than forty exhibitions at various exceptional heritage sites in the city. This year it will take place from 3 July to 24 September 2023. During the opening week, international photographers, journalists, gallery owners and book publishers will once again gather in the southern French city to exchange views on current photographic art.
Días Eternos in FRAC Biennale
La Tendresse Subvesive. The meeting of these two terms is the obvious conclusion to the mutations of art in an unstable and fragile world. In the exhibition, subversive tenderness is the contemporary alternative to the modernist avant-garde.
Le Littré dictionary tells us that tenderness is Nature: "no chisel, no lathe, no brush can approach the tenderness with which Nature turns and rounds her subjects. But he also tells us that it is Culture: "once said of the softness, delicacy and lightness of the brush, of the chisel." Here we are, with Nature & Culture coming together in tenderness. On the one hand, the setting of a reality that hosts our lives – architecture, urbanism, industry, leisure… In short, what we do. On the other, Nature welcomes into its world a foreign world, our own. The meeting of these two worlds creates a friction, a tension that to date seems to have been unsuccessful, not to say disastrous.
Other words in this definition include gentleness, delicacy and lightness. All words that help us to understand tenderness in the sense that it frees itself from force in order to act. A theory of the weak, as Maggie Nelson writes, supports heterogeneity and encourages epistemological uncertainty. […] does not suffocate from its irresolution or disorder. It takes its time, and thus runs the risk of appearing "weak" in an environment that favors big guns and consensus […]. (On Freedom: Four Songs of Care and Constraints, 2021).
But what is subverting? The term comes from the Latin subvertere, from sub, to underneath, and vertere, to turn. To act underneath. To turn the world upside down. We're at a crossroads here. Infiltrate reality and turn it upside down, but with tenderness.
At times, the exhibition invites us to visit beings we refuse to look at. At other times, it reminds us of our repeated temptations to restrain freedom, or twist bodies to damage them. Especially those of women. And then there are the birds that drawing doesn't imprison.
Dear visitors, take the time to appear weak, to be indeterminate, uncertain! That's how you'll see the subversive tenderness in each artist's work.
Curators: Abdelkader Damani and Nelly Taravel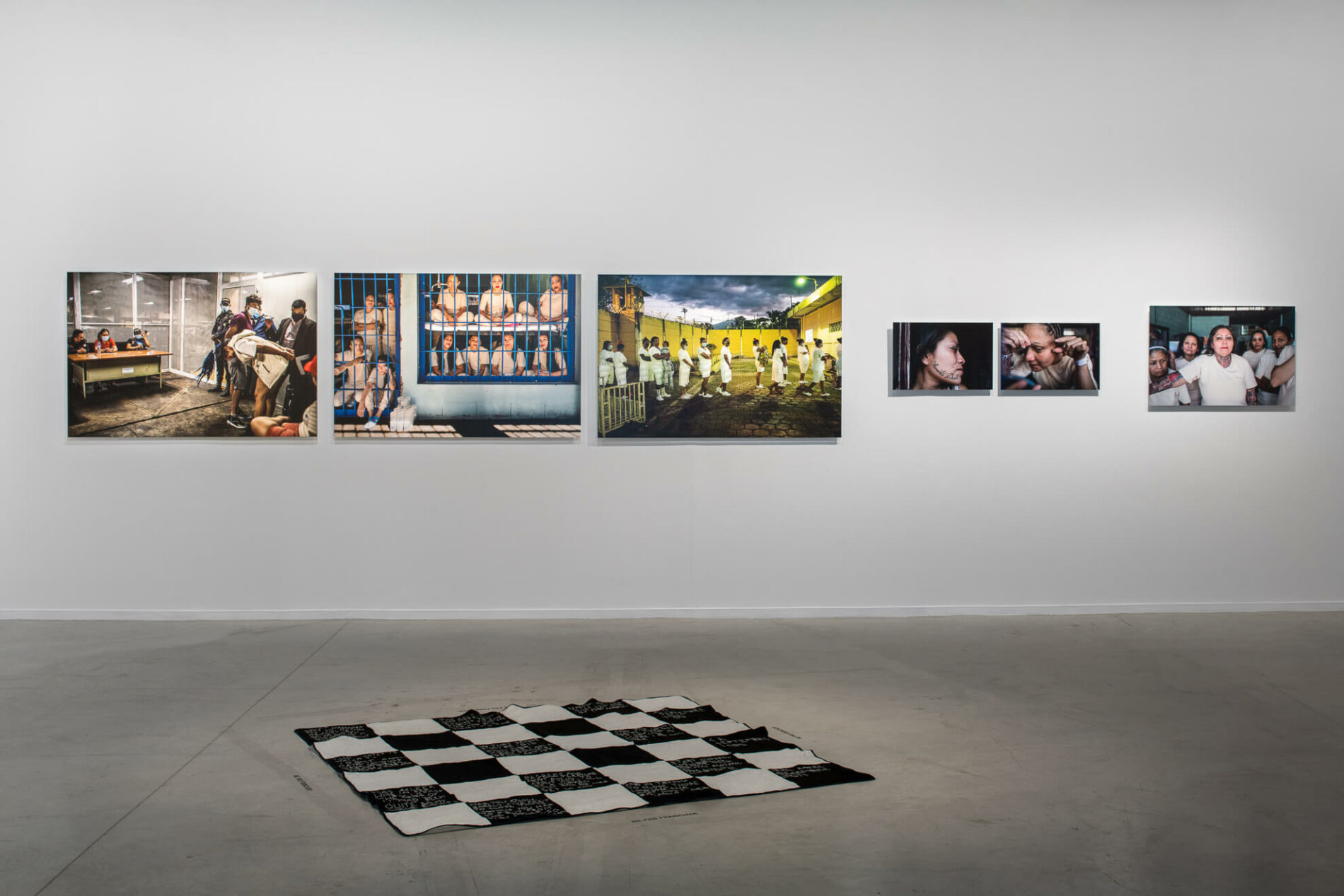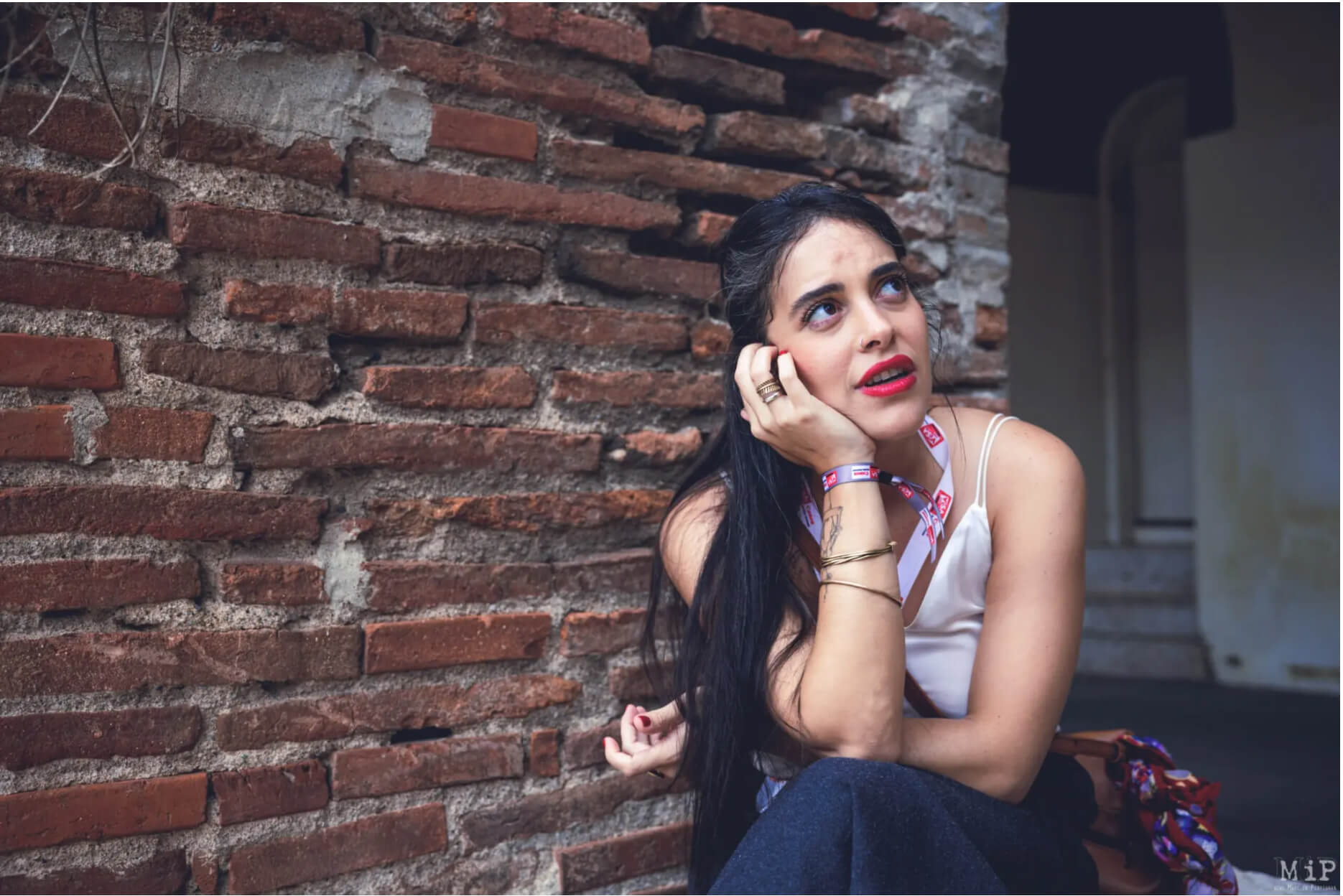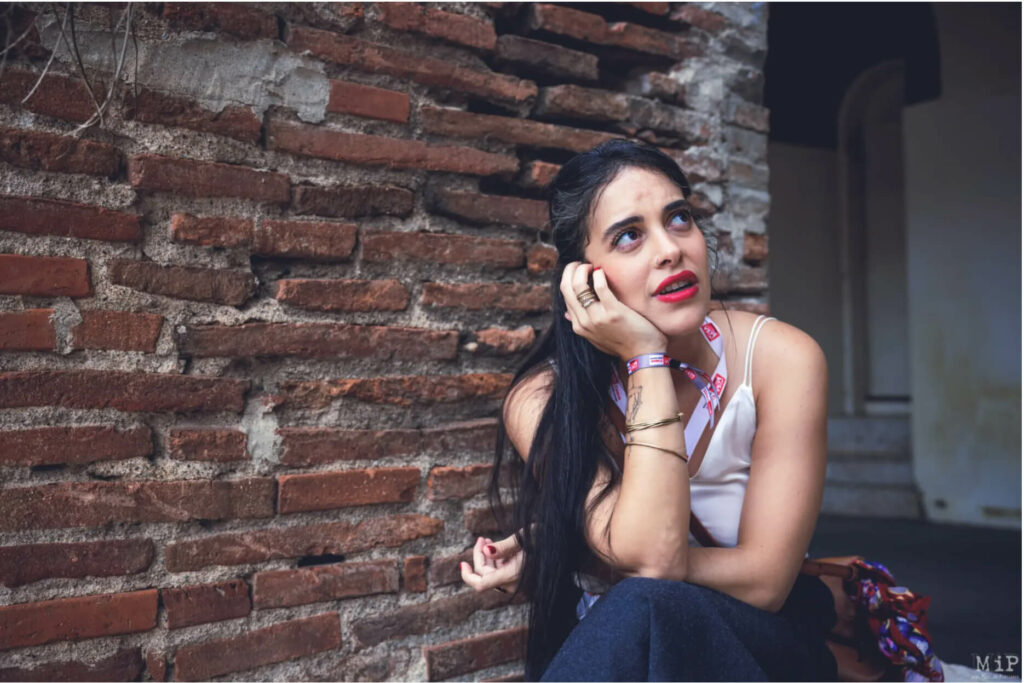 Días Eternos in Visa pour l'image
ANA MARÍA ARÉVALO GOSEN Galardonada con el Premio Camille Lepage 2021 Días Eternos: Venezuela, Salvador y Guatemala (2017-2022) Para explicar la suerte que corren las mujeres encarceladas en América Latina, Ana María Arévalo Gosen, ha visitado las prisiones de Venezuela, el Salvador y Guatemala. Tanto las detenidas condenadas como las que están en espera de juicio viven un mismo infierno: superpoblación, insalubridad, inactividad, detenciones provisionales que se eternizan y total desprecio por los derechos fundamentales.
Catálogo
Lugar: Église des Dominicains.
Sinfonía Desordenada shown at the GBG Gallery in Caracas, Venezuela
 First exhibition on Ana Maria Arevalo Gosen in Venezuela.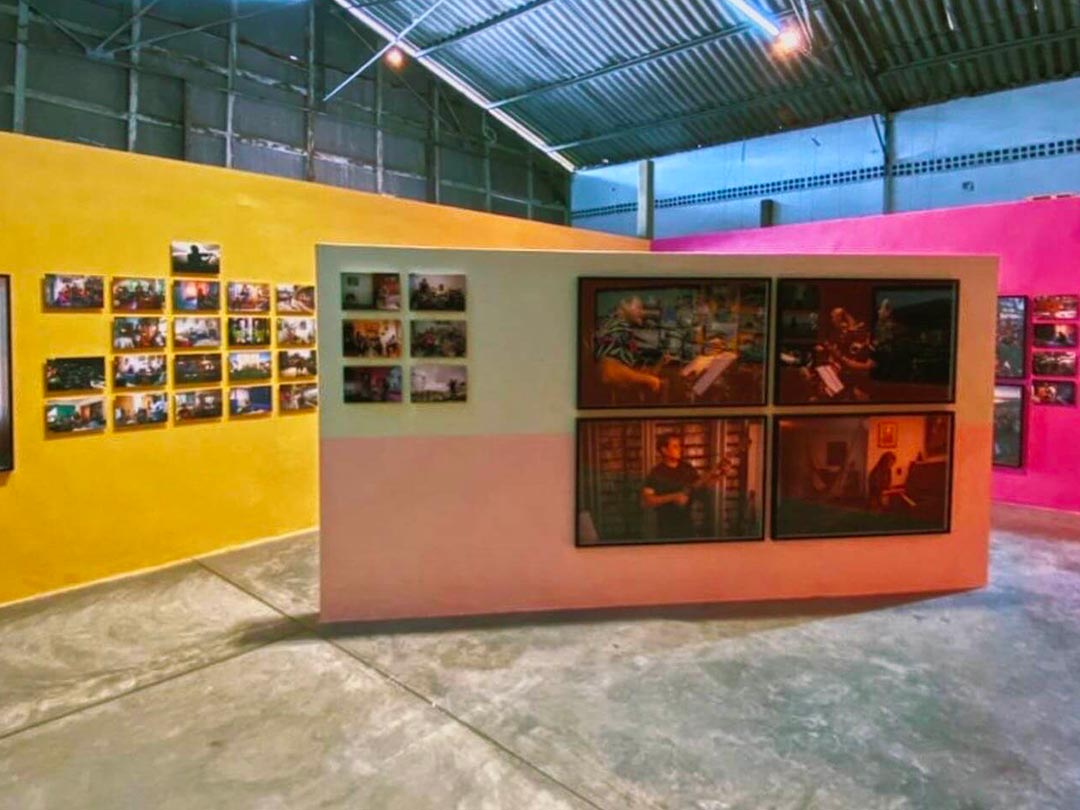 Sinfonía Desordenada in Leica Gallery Madrid
"Sinfonía Desordenada", la nueva exposición de la fotógrafa venezolana, Ana María Arévalo Gosen, en Leica Gallery Madrid. Desde el 27 de enero, debe hacerse y puede visitarse bajo el comisariado de Matias Costa, "Sinfonía desordenada".
Sinfonía Desordenada wins the Global Peace Photo Award
Music as a prospect of healing, as a centre of power, as a path into community and a liberation from violence: Ana Maria Arévalo Gosen's photo report plays out against the background of big crises in the land of her birth, Venezuela. A socio-economic and political crisis, intensified by the covid pandemic with its well-known consequences, especially for children and young people, in the countries of the global South.
This is about a project to rescue young people from a descent into a life of drugs and crime. By integrating them into a youth orchestra. An initiative of the Sinfónica Gran Mariscal de Ayacucho under Elisa Vegas, the only female conductor of Venezolanian symphony orchestra. Together with Grammy-nominated singer Horacio Blanco.
Members of the professional ensemble teamed up with street kids for a series of arrangements. They played classics from the repertoire of the well-known ska band Desorden Público. Recordings were made in various living quarters during lockdown, on mobiles, mixed later. Eventually there were also two public concerts in the streets.
The photographer calls the project "a gift to hope".

(Text by Peter-Matthias Gaede)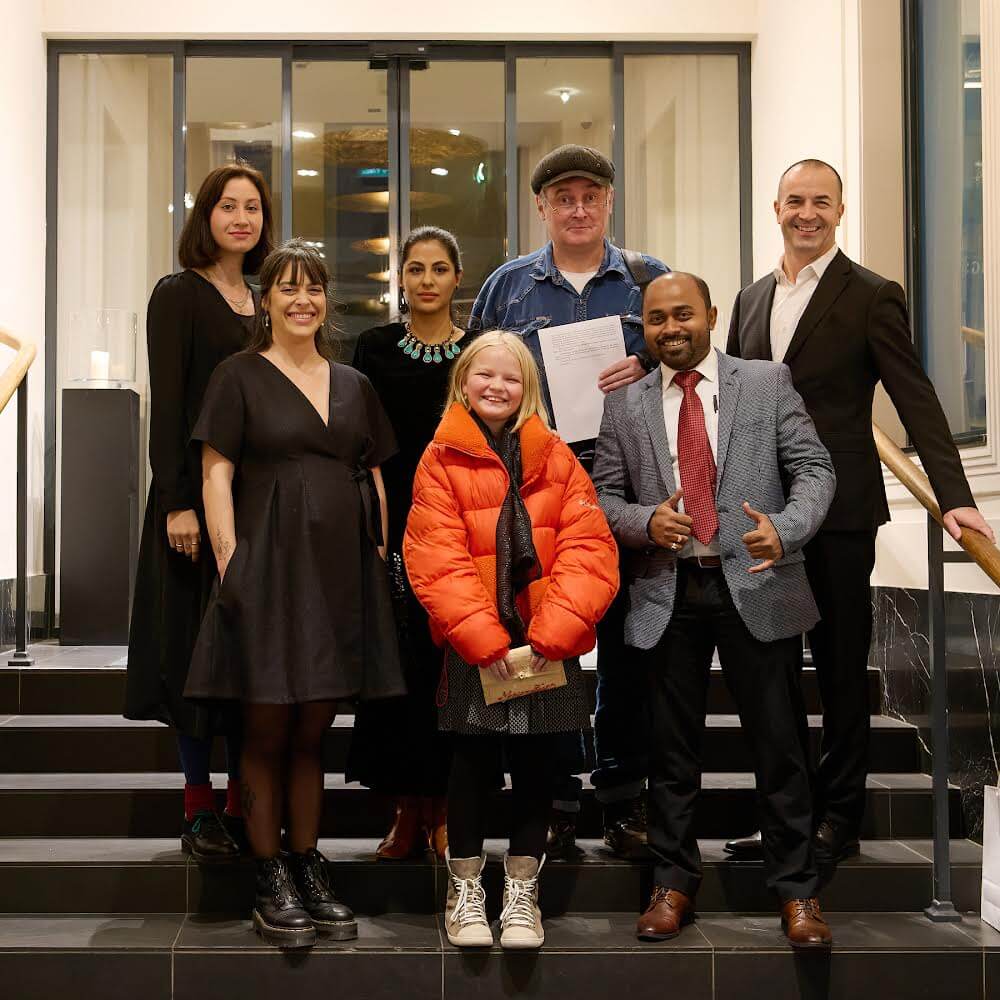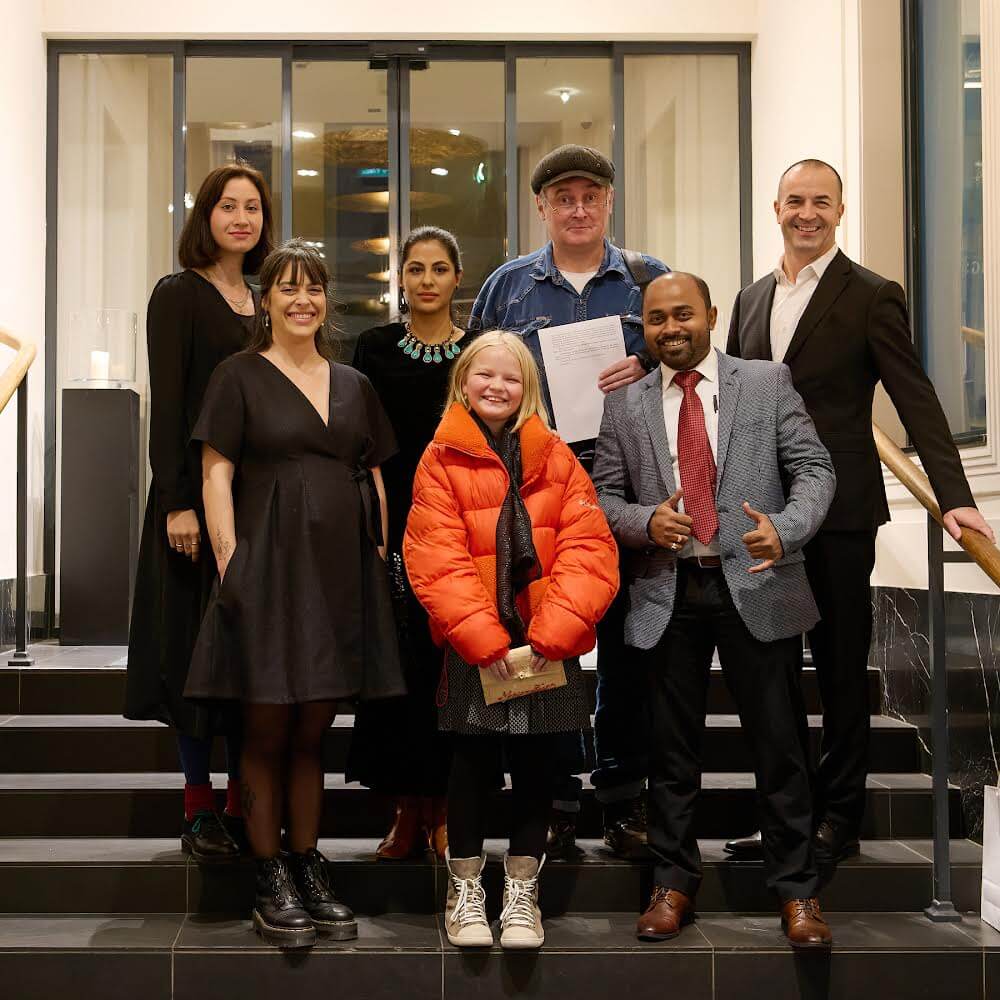 Días Eternos wins Oskar Barnack Award
"The pictures are very evocative: inmates lie on mats in very tight quarters; they barely have air to breathe; and can only make use of very makeshift washing facilities. At the same time, there are motifs full of solidarity and trust amid the hardly bearable conditions of everyday life. In Venezuela, it is the pre-trial detention centers, in particular, that are largely defined by a lack of any rights. While the law decrees that a judge has 45 days to decide if a woman is to go to prison or can be set free, the state fails in its mission. The women often have to wait for months, sometimes years – eternal days – till a decision is made. The consequences are dramatic: there is not adequate care; it is even up to the inmates' relatives to bring them food and water. Violence, randomness, and despair define daily life."
Días Eternos wins the Camille Lepage Award.
Camille Lepage's name is synonymous with courage, inexhaustible energy and incredible commitment to a cause she believed to be fundamental. Her photographs are beautifully powerful. She was also a daughter, a sister, a friend. She was born in the same year as me, so I can't help but think that in our little world of photojournalists we would have crossed paths and had a beer together. I think she was a conspirator in how to change the world with photography. I think she believed in the power and responsibility that comes with having a camera to tell stories. I believe she needed photography to understand the world.  I am deeply grateful to the Camille Lepage Association, the judges and the Saif for giving me the opportunity to move forward with what I feel is my mission, to feel that my work has an impact that people want to talk about and that is what is important.
–
The Camille Lepage Association – On est ensemble was created on September 20, 2014, a few months after Camille Lepage's death in Central Africa. This association aims to promote the memory, commitment and work of Camille.
For the fifth consecutive year, SAIF, Société des auteurs des arts visuels et de l'image fixe, is committed to funding the prize to the tune of 8,000 euros to encourage the work of a committed photojournalist over the long term. The winner of this edition is Ana Maria Arevalo Gosen for her report on the conditions of women's detention in Latin America. This award will be presented during the evening screening on Thursday, September 2, 2021 at Campo Santo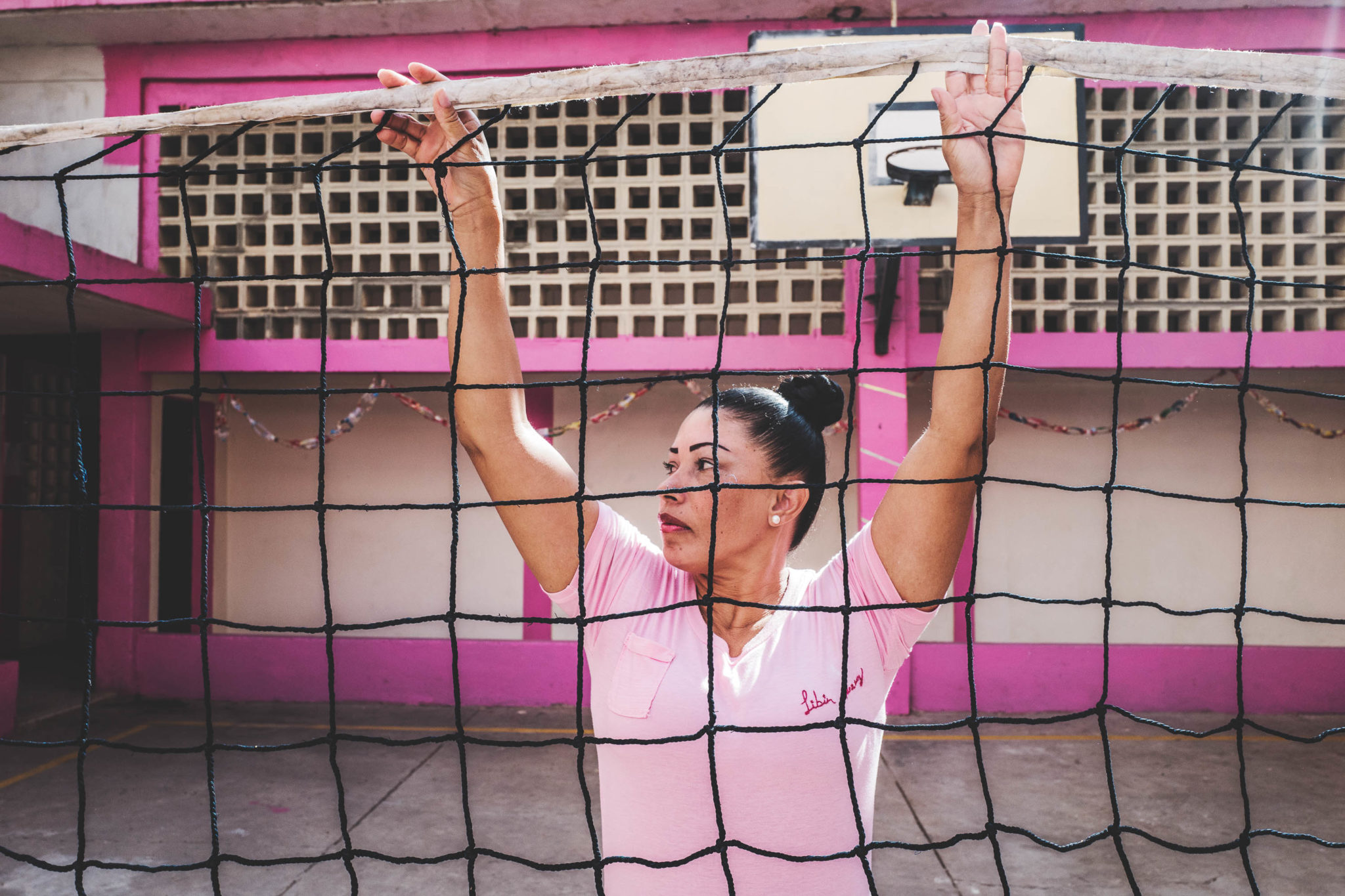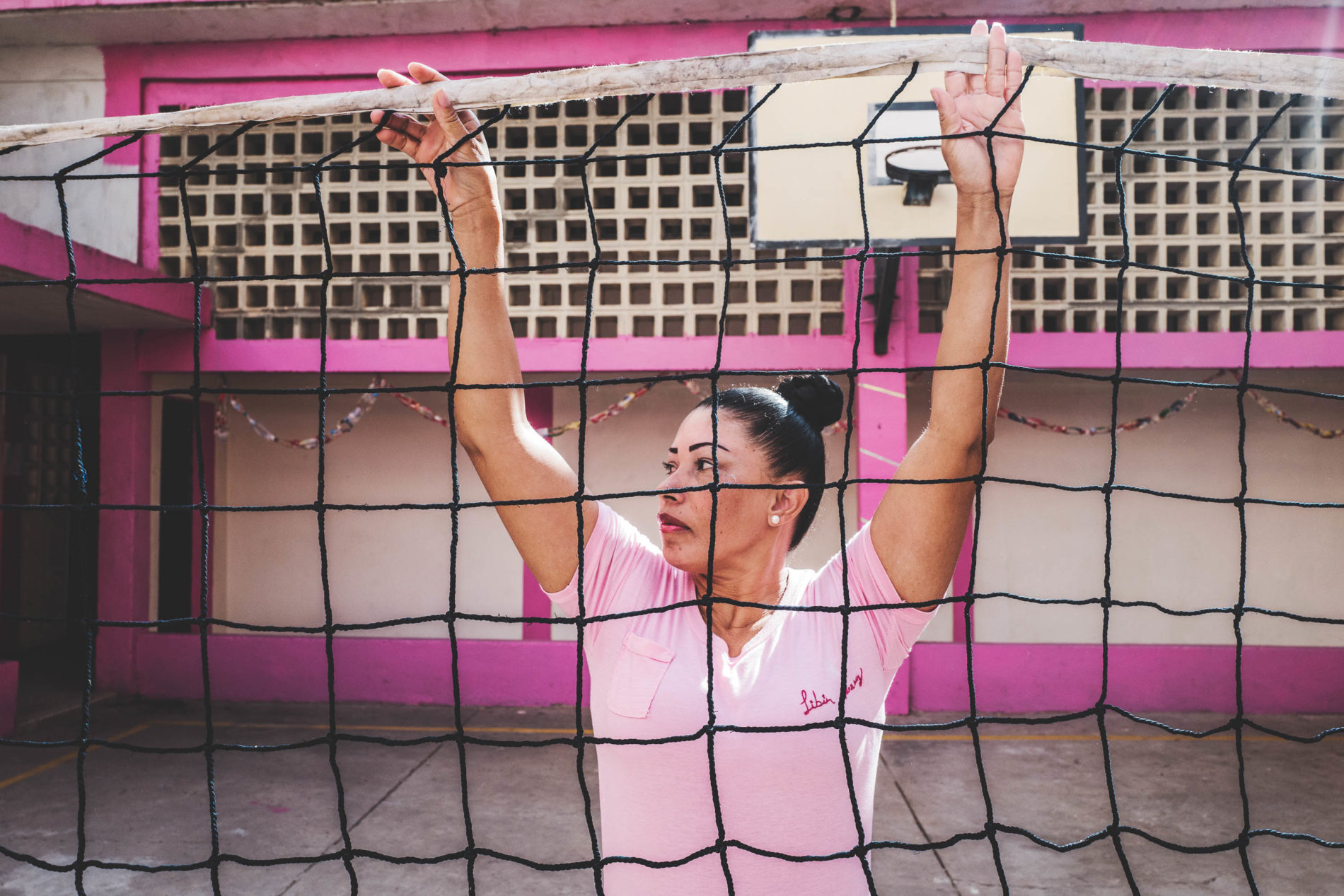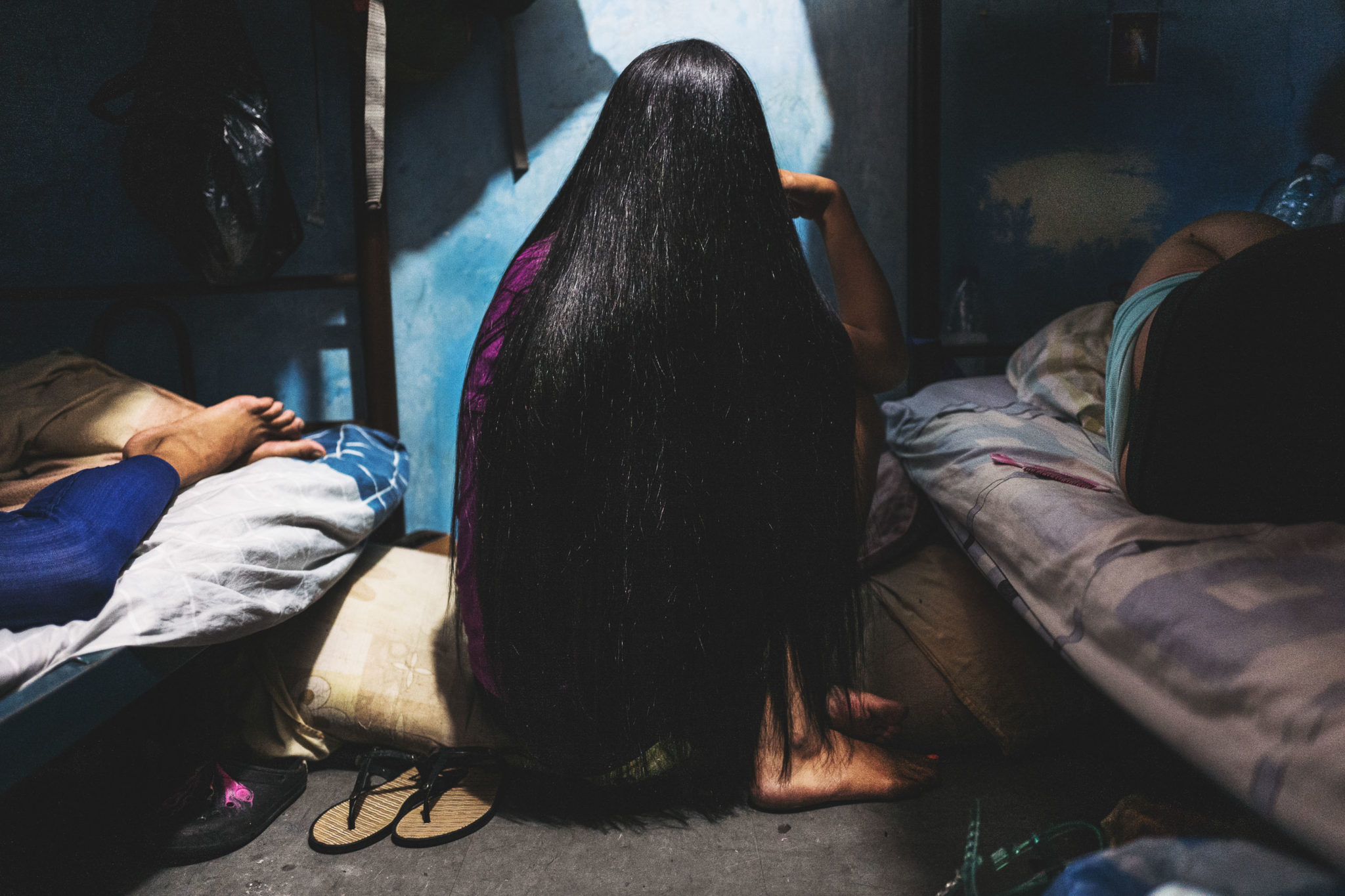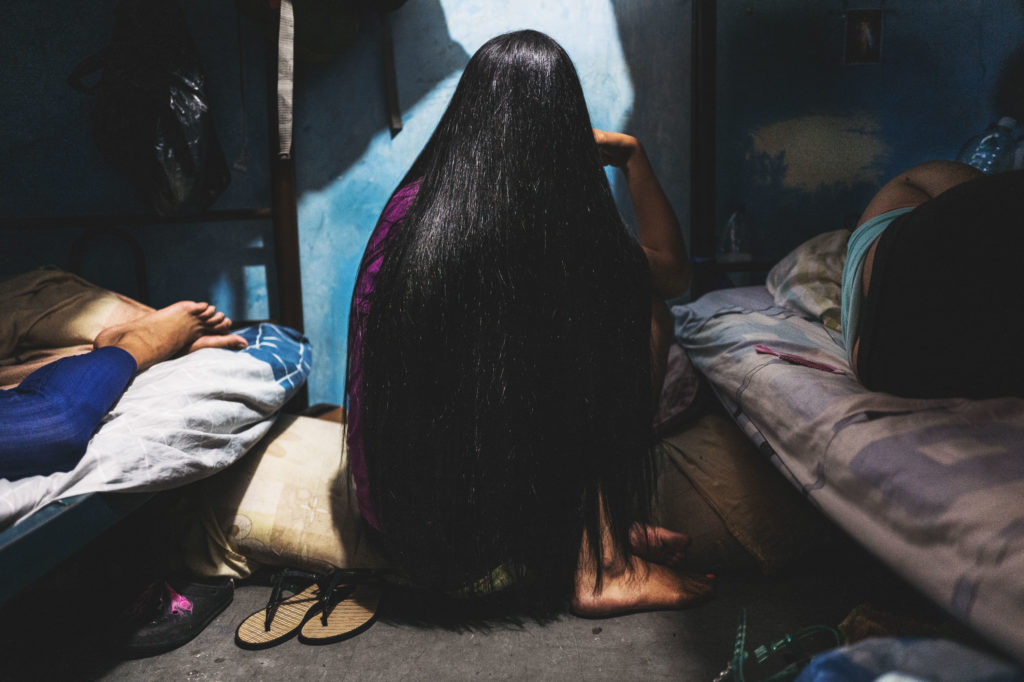 Días Eternos shortlisted for the Leica Oskar Barnack Award
The Leica Oskar Barnack Award has been granted since 1980. The occasion for the launch of the competition was the centenary in 1979 of Oskar Barnack (1879–1936), the leading inventor and pioneer of 35mm photography. Since then, the winning series have produced a vibrant archive of the history of photography and photojournalism. The list of award winners provides an initial overview, while the individual presentations on this web-page offer further insight into the photographers and their series.
Link to more information (other shortlisted artists and description of price).
Behind the story Días Eternos El Salvador - Pulitzer Center on Crisis Reporting
Behind the Story: Dias Eternos, Women's Time in El Salvador's Prisons. Imprisonment fuels crime and violence destroys families. Ana Maria Arevalo looks at Latin American society to examine how criminals are judged, crimes are investigated, and minorities are treated. Her goal is to give visibility to female imprisonment from a perspective specific to the historical context, while providing women the space to express themselves and make their stories be heard.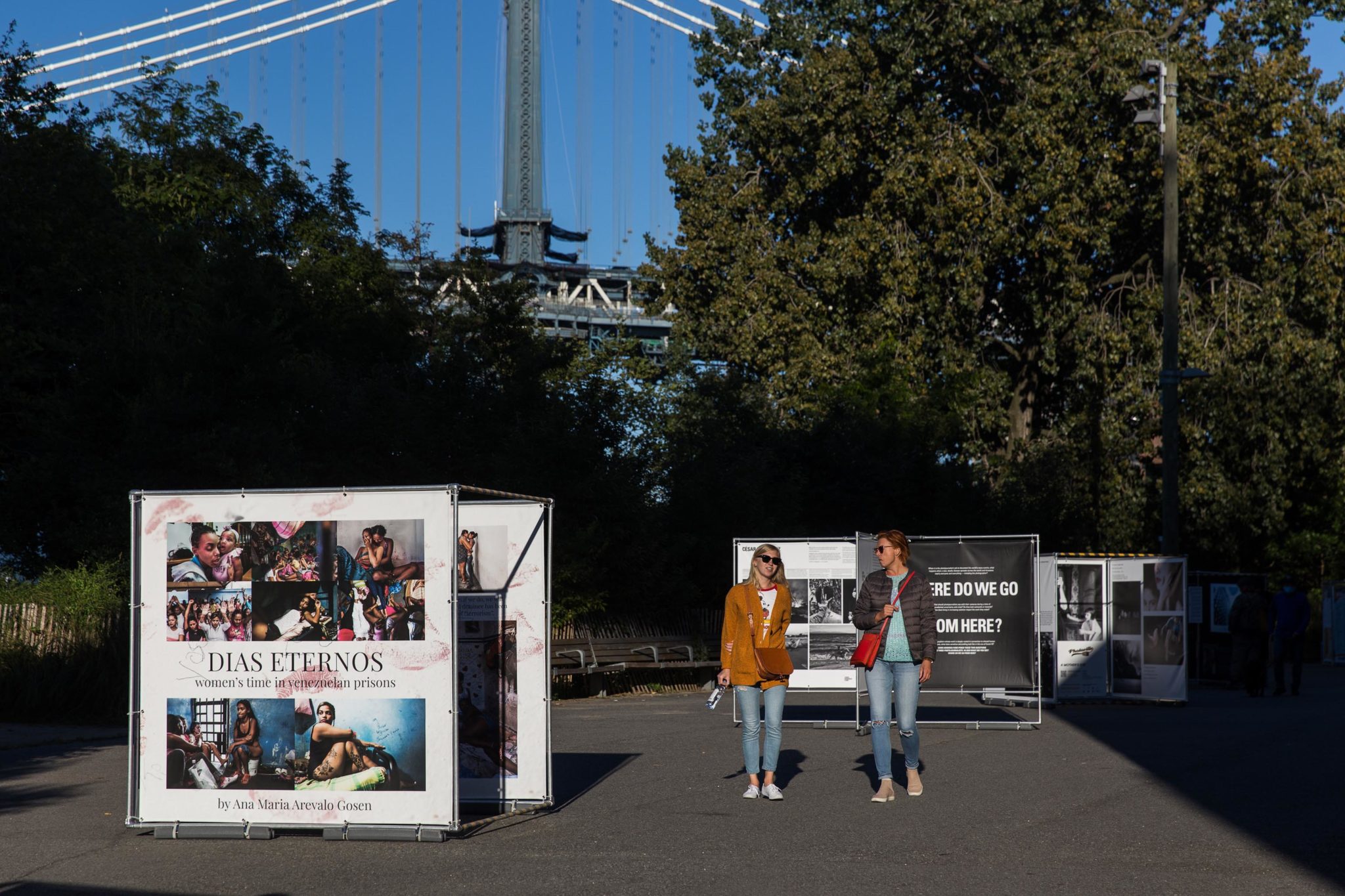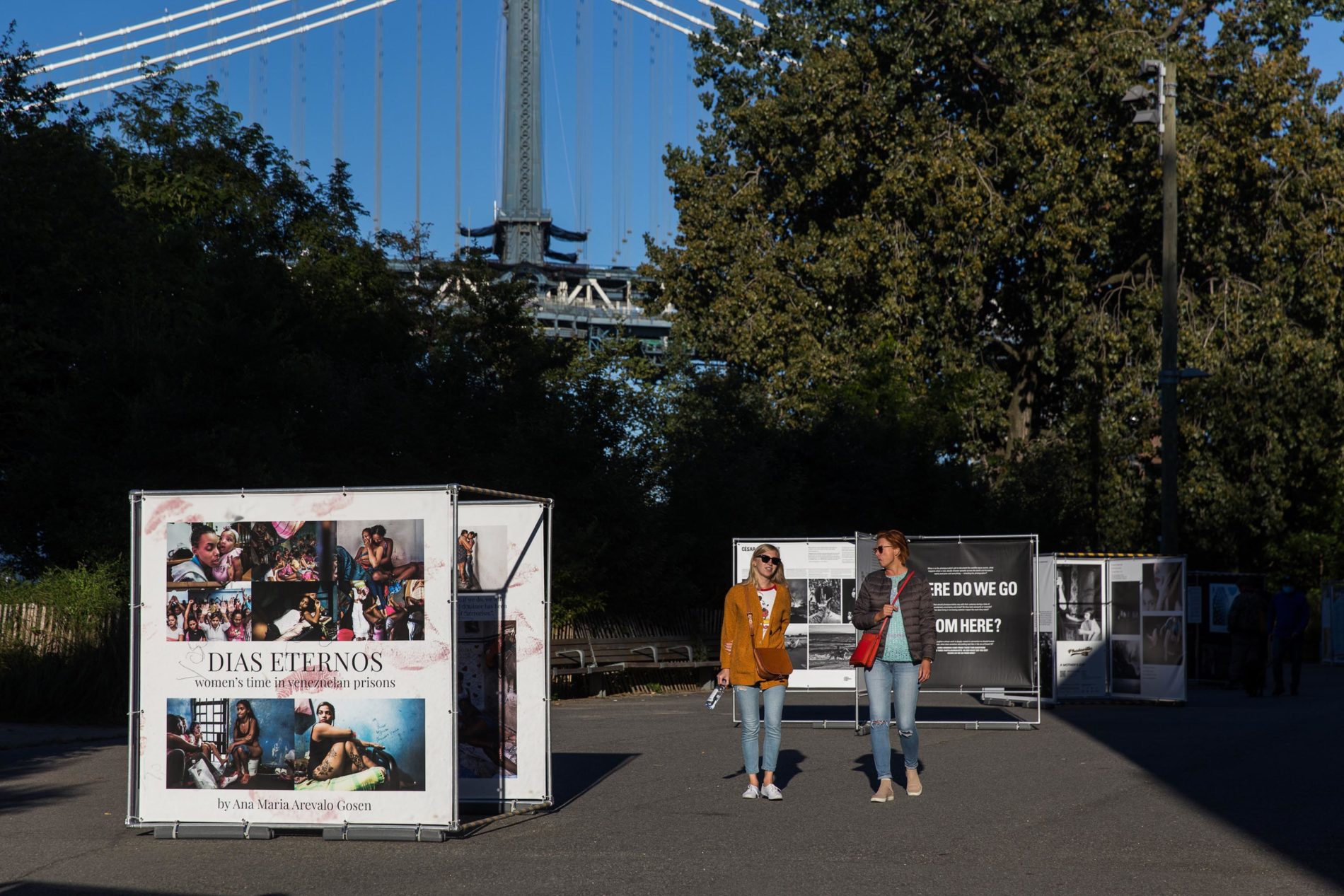 DÍAS ETERNOS IN PHOTOVILLE, PARTNERED WITH THE PULITZER CENTER ON CRISIS REPORTING
Empire Fulton Ferry, Brooklyn Bridge Park,
New York City.
"From 2017 to 2019, Ana Maria Arévalo Gosen photographed and interviewed women in Venezuelan prisons, where many can languish for months or years without trial on vague charges like "terrorism." Ms. Arévalo, a Venezuelan photographer based in Spain, documents the cramped, squalid facilities, the improvised furnishings, and most of all, the sense of endless waiting, in solo and group portraits that feel more intimate than intrusive."
The New York Times review of the Photoville Festival
SELECTED WORKS - LUMIX Festival für jungen Bildjournalismus,
Gallery F³, Berlin
The LUMIX FESTIVAL for Young Visual Journalism is one of the most important platforms for young documentary photography in Europe. SELECTED WORKS exclusively presents a selection from this year's edition of the festival. Works by young and committed photo journalists of the 21st century who deal with political, cultural, ecological and social processes in their documentaries. They do not only see themselves as observers of current events, but also want to actively intervene in global debates with their photographs.
Exhibition curated by Gisela Kayser and Katharina Mouratidi.