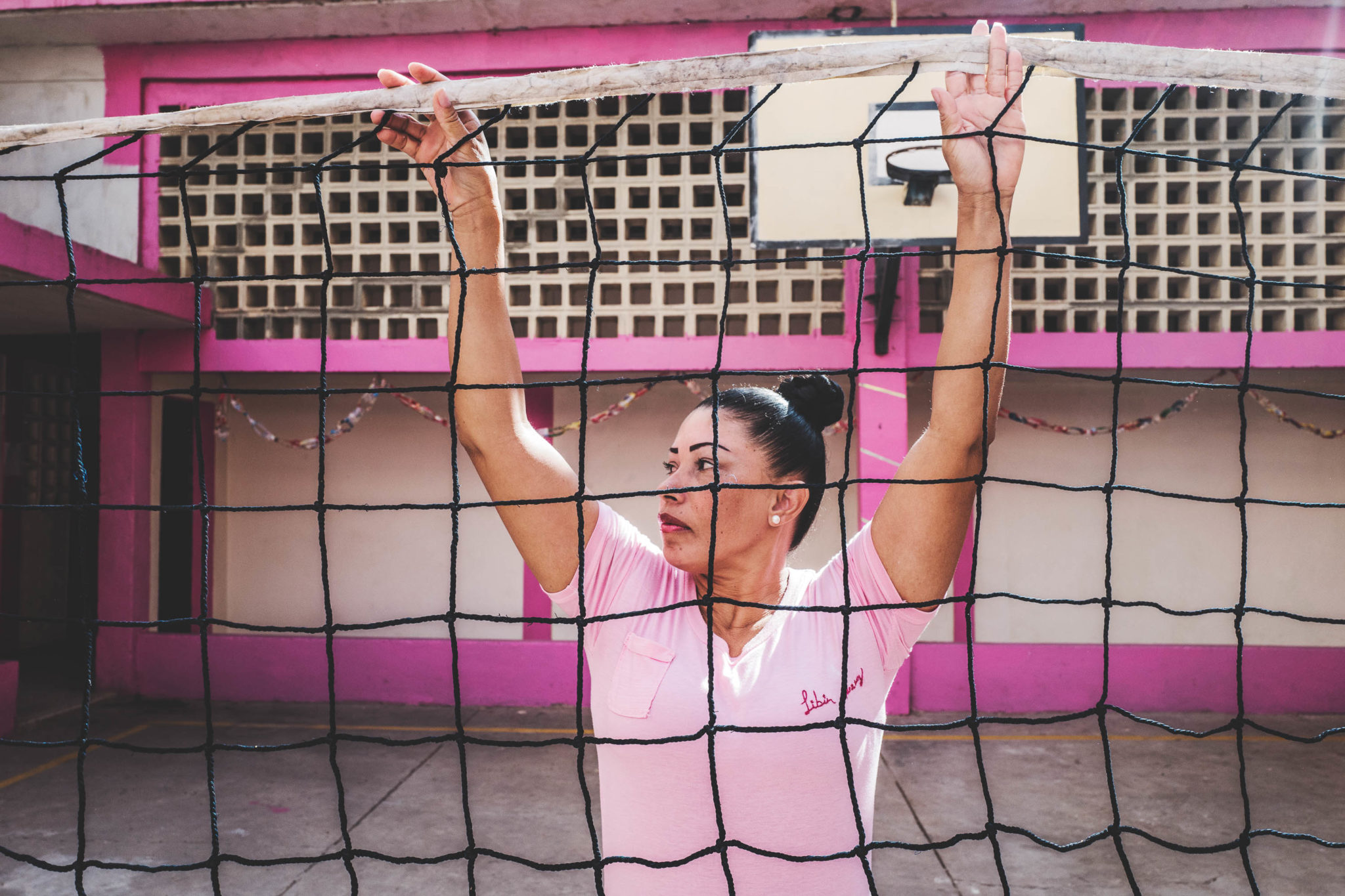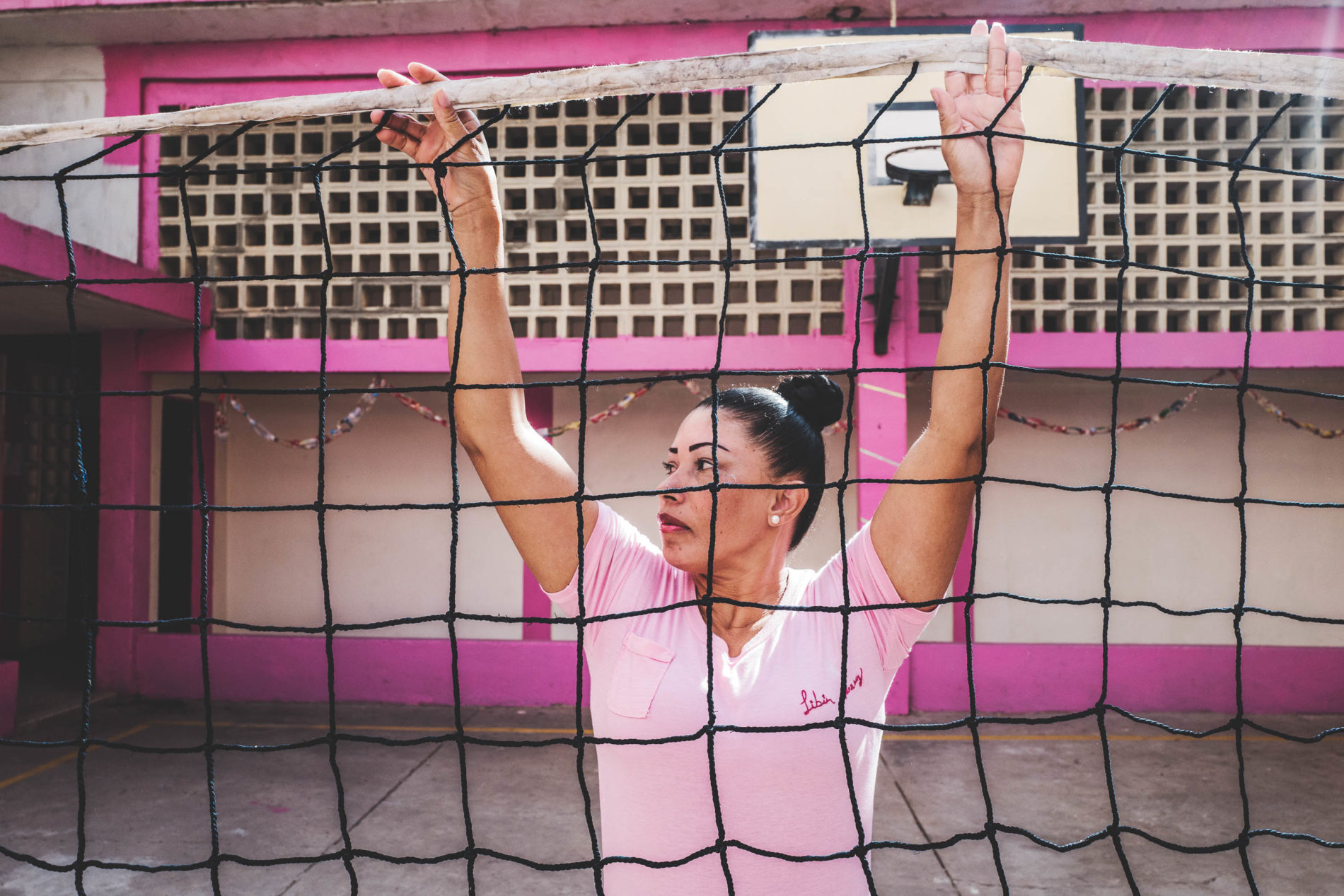 Días Eternos wins the Camille Lepage Award.
Camille Lepage's name is synonymous with courage, inexhaustible energy and incredible commitment to a cause she believed to be fundamental. Her photographs are beautifully powerful. She was also a daughter, a sister, a friend. She was born in the same year as me, so I can't help but think that in our little world of photojournalists we would have crossed paths and had a beer together. I think she was a conspirator in how to change the world with photography. I think she believed in the power and responsibility that comes with having a camera to tell stories. I believe she needed photography to understand the world.  I am deeply grateful to the Camille Lepage Association, the judges and the Saif for giving me the opportunity to move forward with what I feel is my mission, to feel that my work has an impact that people want to talk about and that is what is important.
–
The Camille Lepage Association – On est ensemble was created on September 20, 2014, a few months after Camille Lepage's death in Central Africa. This association aims to promote the memory, commitment and work of Camille.
For the fifth consecutive year, SAIF, Société des auteurs des arts visuels et de l'image fixe, is committed to funding the prize to the tune of 8,000 euros to encourage the work of a committed photojournalist over the long term. The winner of this edition is Ana Maria Arevalo Gosen for her report on the conditions of women's detention in Latin America. This award will be presented during the evening screening on Thursday, September 2, 2021 at Campo Santo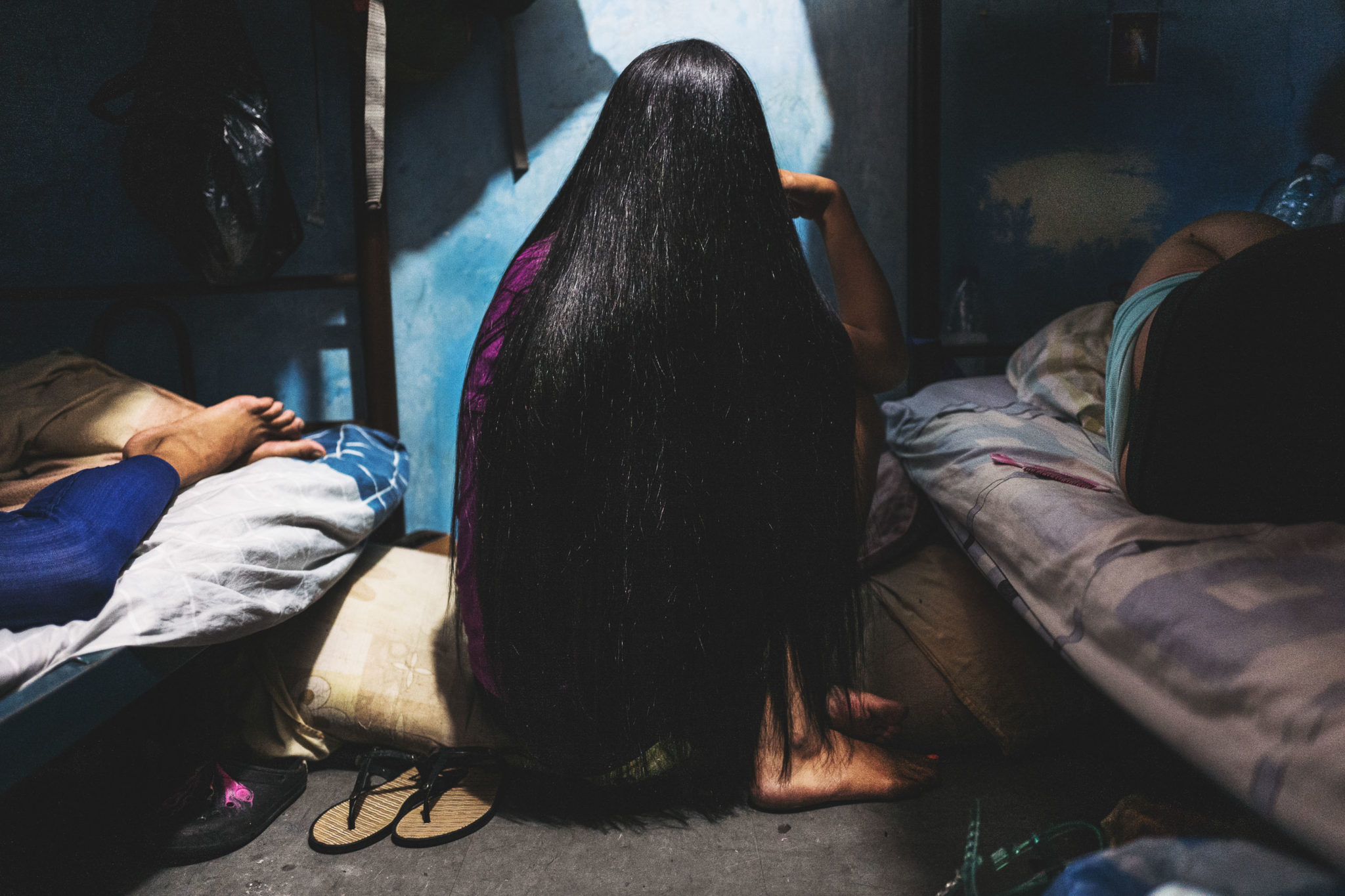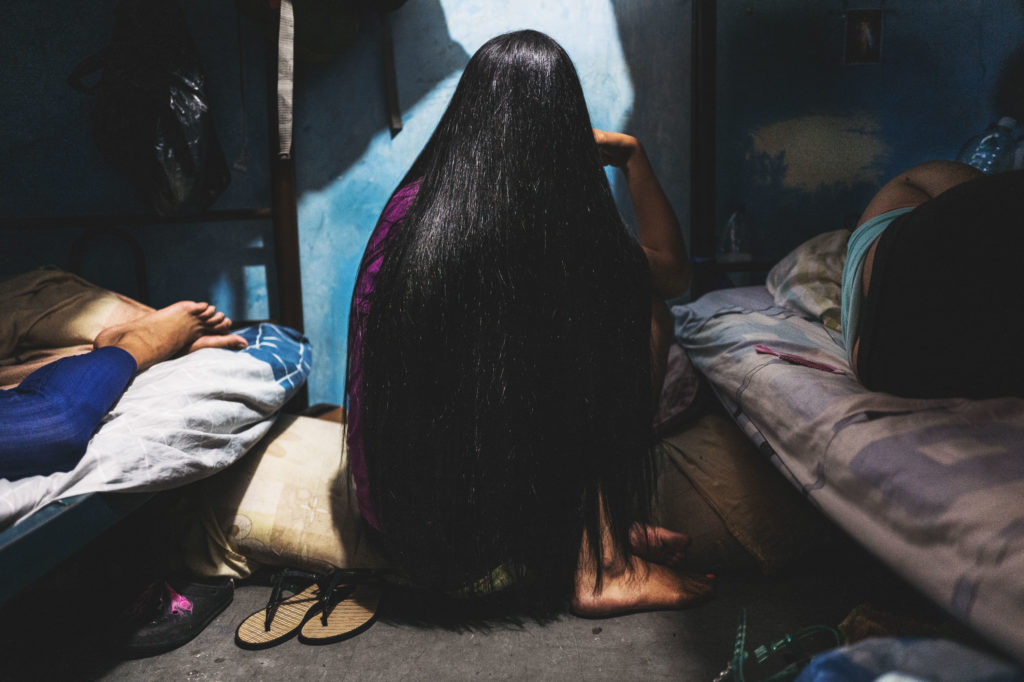 Días Eternos shortlisted for the Leica Oskar Barnack Award
The Leica Oskar Barnack Award has been granted since 1980. The occasion for the launch of the competition was the centenary in 1979 of Oskar Barnack (1879–1936), the leading inventor and pioneer of 35mm photography. Since then, the winning series have produced a vibrant archive of the history of photography and photojournalism. The list of award winners provides an initial overview, while the individual presentations on this web-page offer further insight into the photographers and their series.
Link to more information (other shortlisted artists and description of price).
Behind the story Días Eternos El Salvador - Pulitzer Center on Crisis Reporting
Behind the Story: Dias Eternos, Women's Time in El Salvador's Prisons. Imprisonment fuels crime and violence destroys families. Ana Maria Arevalo looks at Latin American society to examine how criminals are judged, crimes are investigated, and minorities are treated. Her goal is to give visibility to female imprisonment from a perspective specific to the historical context, while providing women the space to express themselves and make their stories be heard.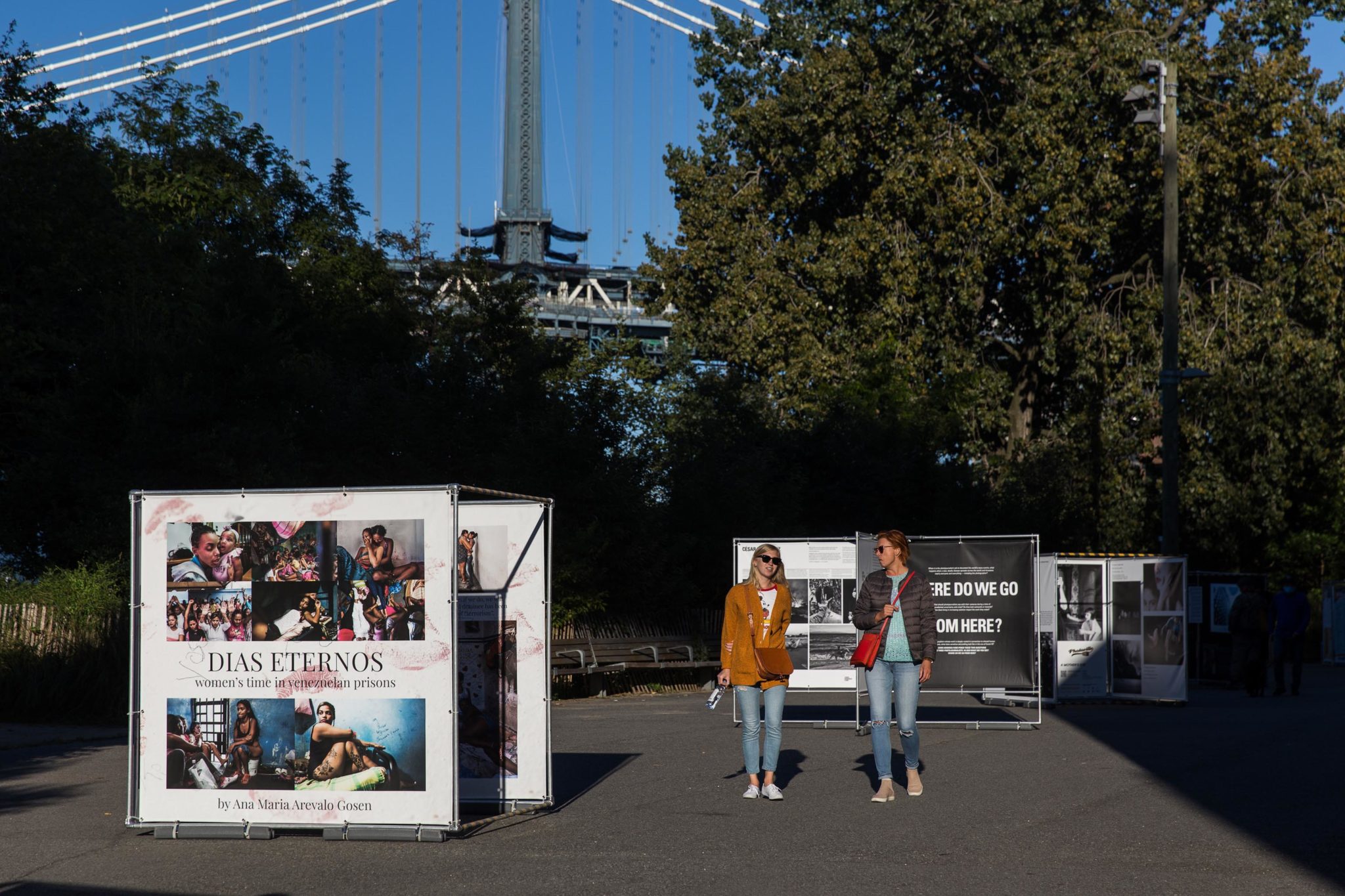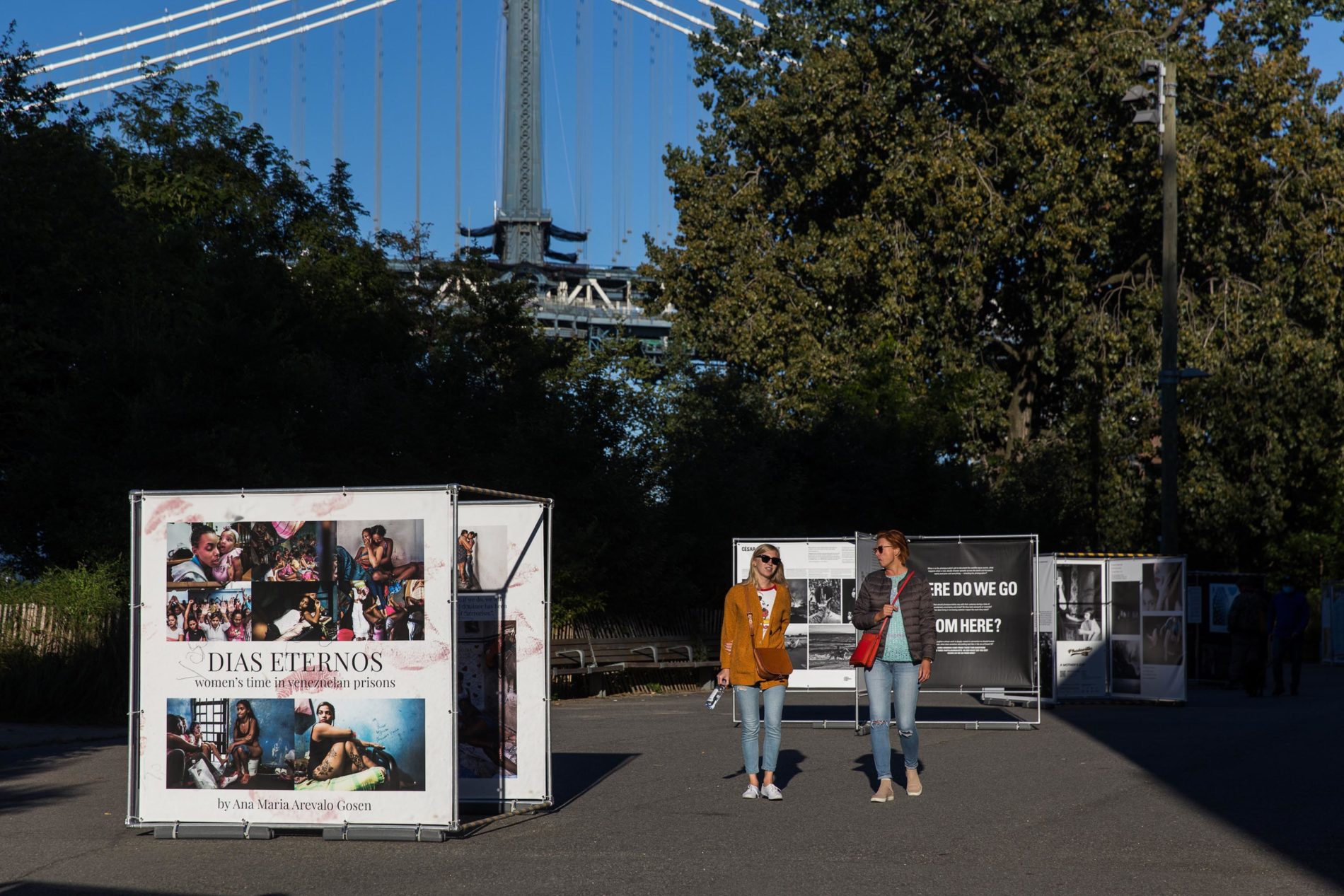 DÍAS ETERNOS IN PHOTOVILLE, PARTNERED WITH THE PULITZER CENTER ON CRISIS REPORTING
Empire Fulton Ferry, Brooklyn Bridge Park,
New York City.
"From 2017 to 2019, Ana Maria Arévalo Gosen photographed and interviewed women in Venezuelan prisons, where many can languish for months or years without trial on vague charges like "terrorism." Ms. Arévalo, a Venezuelan photographer based in Spain, documents the cramped, squalid facilities, the improvised furnishings, and most of all, the sense of endless waiting, in solo and group portraits that feel more intimate than intrusive."
The New York Times review of the Photoville Festival
SELECTED WORKS - LUMIX Festival für jungen Bildjournalismus,
Gallery F³, Berlin
The LUMIX FESTIVAL for Young Visual Journalism is one of the most important platforms for young documentary photography in Europe. SELECTED WORKS exclusively presents a selection from this year's edition of the festival. Works by young and committed photo journalists of the 21st century who deal with political, cultural, ecological and social processes in their documentaries. They do not only see themselves as observers of current events, but also want to actively intervene in global debates with their photographs.
Exhibition curated by Gisela Kayser and Katharina Mouratidi.