To cope with these days of confinement, I have been writing often. My new room-mate is my older cousin, a woman whom I did not know that much until now – and is one of the positive things that have happened since the start of quarantine.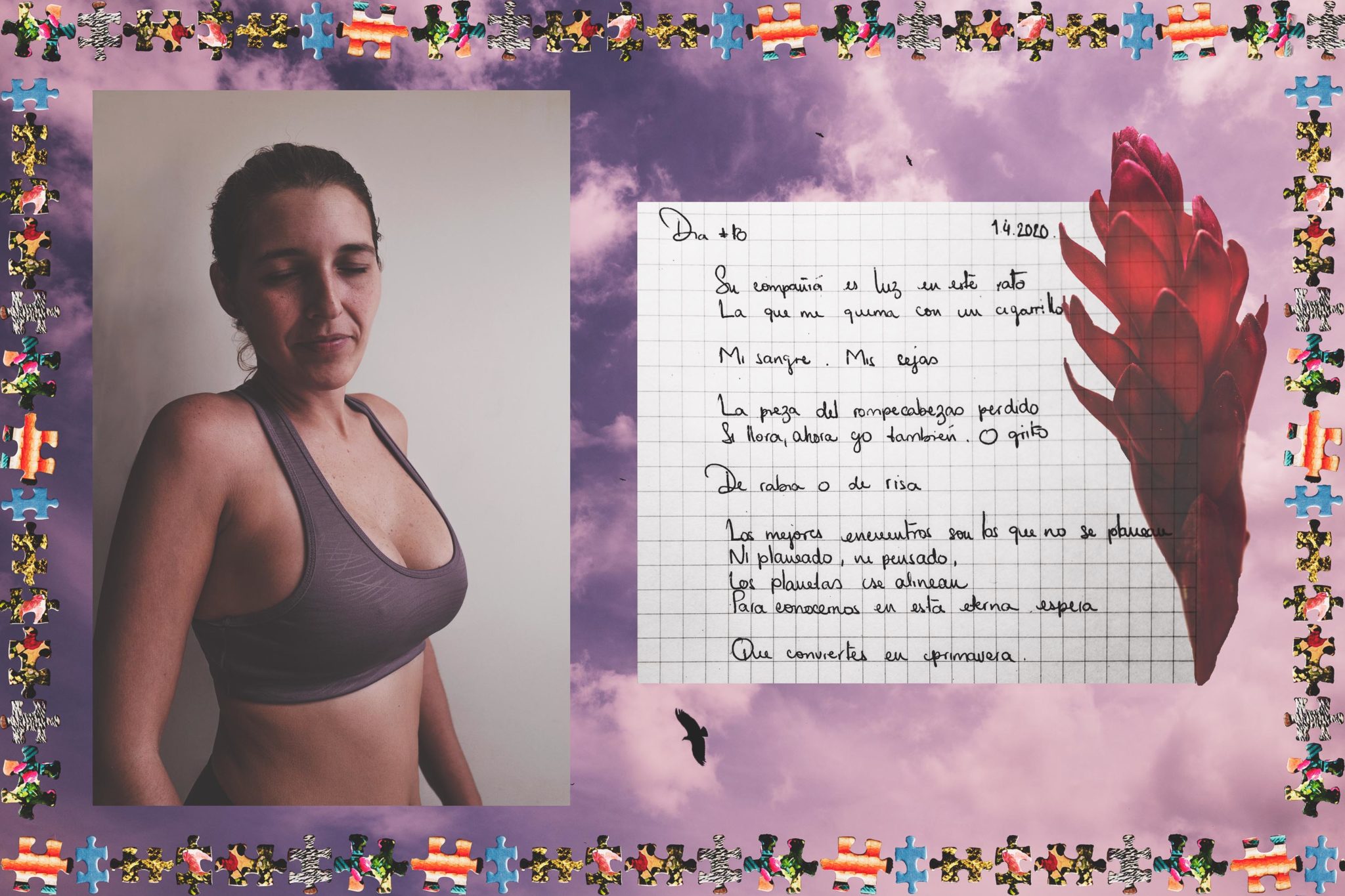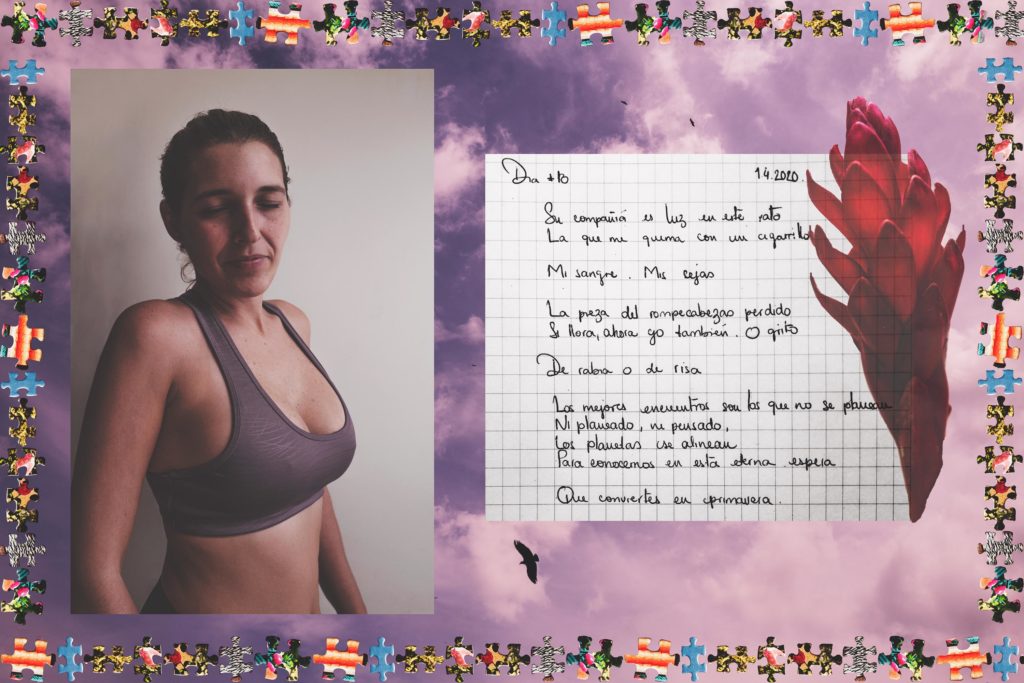 Day #18 1/4/2020
Su compañía es luz en este rato,
La que me quema con un cigarrillo,
Mi sangre, mis cejas.
La pieza del rompecabezas perdido,
Si llora, ahora yo también. O grito,
De rabia o de risa.
Los mejores momentos son los que no se planean,
Ni planeado, ni pensado,
Los planetas se alinean para conocernos en esta eterna espera,
Que conviertes en primavera.